Pandora & Yuri ::
Date: Saturday March 24, 2018
Time: 8:00 PM



Pandora & Yuri - Juntitas Tour
Saturday, March 24, 2018
Doors at 7:00 p.m.
Show at 8:00 p.m.



FOR IMMEDIATE RELEASE: Thursday, January 18, 2018

LAREDO, TX – Iconic Latina artists Pandora & Yuri will share the stage for an unforgettable evening on Saturday, March 24 at the Laredo Energy Arena.

Xavier Villalon, General Manager of the SMG - Managed Laredo Energy Arena said "These four legendary artists will share the stage and give a performance of a lifetime at the LEA. Don't miss out!"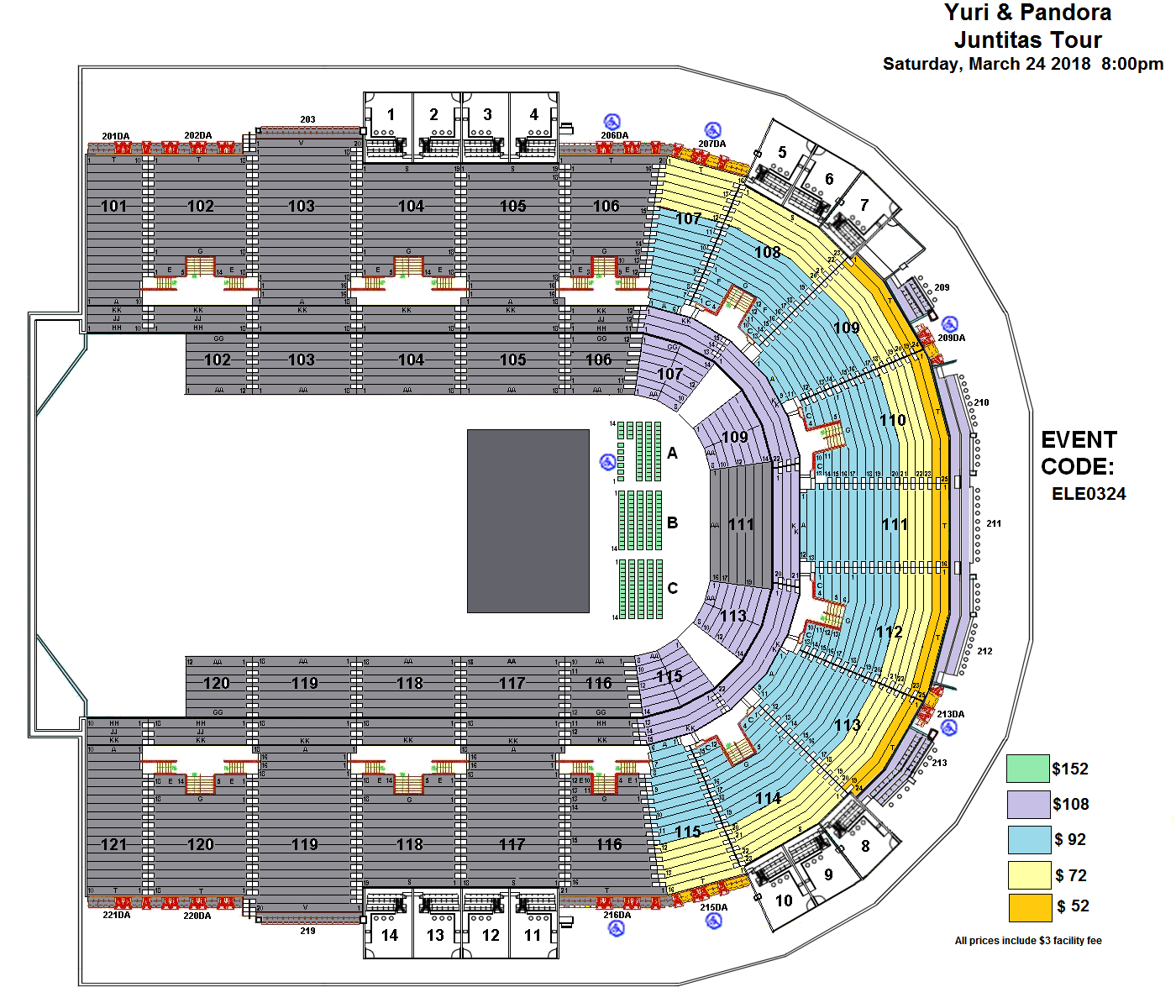 $152 | $108 | $92 | $72 | $52
(Facility Fee Included)
TICKETS AVAILABLE AT THE LEA BOX OFFICE, TICKETMASTER.COM
OR CHARGE BY PHONE AT 800-745-3000.


Pandora
The musical mark left by Pandora has been boundless and the love expanded in Latin America is endless. The sisters Isabel and Mayte Lascuraín and Fernanda Meade, the original trio, will amuse their fans remembering their successes in 21 record productions throughout a 33-year career span.

Yuri
Yuri is a popular Mexican singer, actress and TV host filled with charismatic features that have led her to famous projects in telenovelas and reality competition shows. Yuri's rise to stardom began in the 70's, and has continued to grow nearly forty years later. Yuri is determined to stand out from a large crowd with her powerful voice and meaningful lyrics. She has become a strong female icon for many girls in Mexico and internationally.

With 29 albums released internationally, a career of 40 years and awards with multiple Gold and Platinum Records under her belt, she will will perform her greatest hits.


###