MALUMA - F.A.M.E. Tour ::
Date: Saturday April 21, 2018
Time: 8:00 PM



Maluma
F.A.M.E. Tour at the LEA
Saturday, April 21
Doors at 7:00 p.m.
Concert at 8:00 p.m.

FOR IMMEDIATE RELEASE: Monday, November 13, 2017
LAREDO, TX – For the first time, Columbian singer and songwriter Maluma will perform at the Laredo Energy Arena on Saturday, April 21, 2018.

"We are thrilled Maluma's F.A.M.E. Tour will make a stop at the Gateway City," said Xavier Villalon, General Manager of the SMG - Managed Laredo Energy Arena. "This Reggaeton Pop star is well known for collaborating with well-known international artists like Skarira, Ricky Martin, Sin Bandera, Thalia and many more."


VIP Prices: $528 | $478 | $428 | $303
Ticket Prices: $143.50 | $113.50 | $103.50 | $83.50 | $53.50
(Facility Fee Included)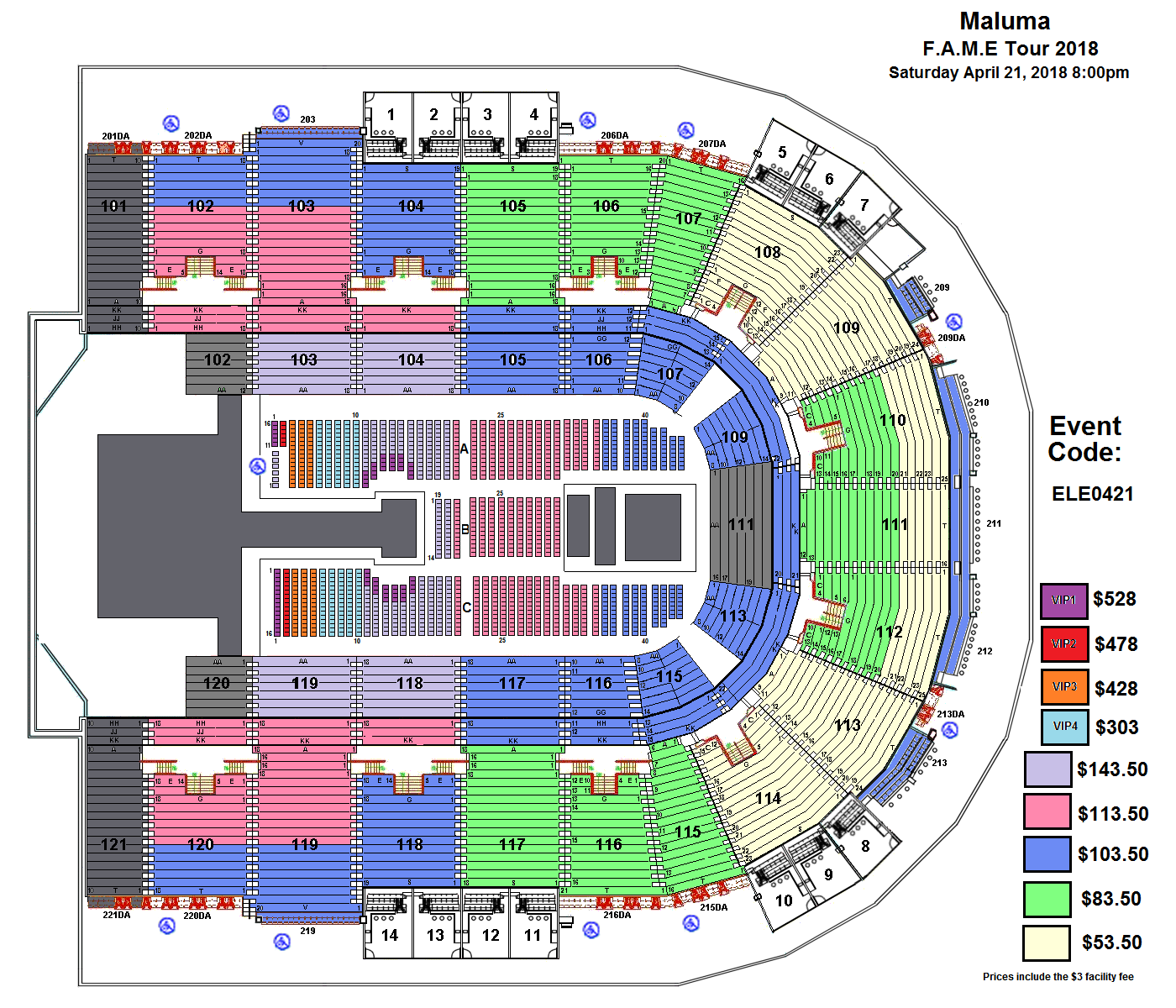 Maluma is the pseudonym for Juan Luis Londoño Arias, a Colombian reggaeton singer known for a sweet tenor voice and streetwise yet romantic delivery. He gained his initial fame as a teenager. Given the rise of the internet, YouTube, and television singing competitions, he was swayed toward music.

His single, "La Temperatura," entered the North American charts and earned him a Latin Grammy nomination in 2013. Maluma became a star in urban Latin music. In 2014, he was the featured vocalist on Elvis Crespo's hit "Ole Brazil," recorded for the World Cup tournament. Maluma returned in early 2015. His first release was PB DB. The Mixtape, a compilation of hits with two new singles, "Me Gustas Tanto" and "Climax." These tracks charted and set the stage for a brand new album, Pretty Boy Dirty Boy, which appeared in the fall. The recording was produced by Walter Kolm.

In 2016, Maluma released a collaborative track with fellow Colombian star Shakira, "Chantage," and the video became massively popular, racking up over one billion views online within the space of five months. In 2017, Maluma was named "Artist of the Year" at the Premios Lo Nuestro, a Latin music awards show presented by Spanish-language television network Univision. That same year, Maluma announced he was working on his next album, which would feature material in English as well as Spanish.

###