South Texas Collectors Expo's Comic Con ::
Date: Saturday September 30, 2017
Time: 10:00 AM



Comic-Con Weekend
Saturday, September 30 – Sunday, October 1
Laredo Energy Arena


FOR IMMEDIATE RELEASE: Monday, July 31, 2017
LAREDO, TEXAS – Returning to the Laredo Energy Arena, the South Texas Collectors Expo (STCE) presents Laredo's very own Comic Con from Saturday, September 30th through Sunday, October 1. The event runs from 10:00 am to 7:00 pm on Saturday and 10:00 am to 5:00 pm on Sunday.

The two-day event will be filled with various vendors of pop culture, steam punk, comic books, and sports memorabilia. Also enjoy gaming competitions, a grand prize winning cosplay contest, movie and TV stars, voice actors, Q&A panels, toys and much more!



Adult: $30 Two-Day Passes, $20 Single Day Passes
Children (6-12 years of age): $18 Two-Day Passes, $13 Single Day Passes
(Other Fees May Apply)
TICKETS AVAILABLE AT THE LEA BOX OFFICE, TICKETMASTER.COM OR
CHARGE BY PHONE AT 800-745-3000.

$1,000 Grand Prize for Cosplay Contest Best in Show!
*EXCLUSIVE – Arthur Suydam, Zombie King*
(Offering Free Sketches for Kids on Sunday, October 1)

Featured guests this year include WWE Hall of Fame Jake 'the Snake' Roberts, 'Breaking Bad' and 'Fast & Furious 4' actor Cesar Garcia, the cousins from 'Breaking Bad' Daniel and Luis Moncada, actor Paul Amos, actress Bai Ling, voice actors Dana Snyder and Rikki Simons and many more! More guests to be announced at a later date!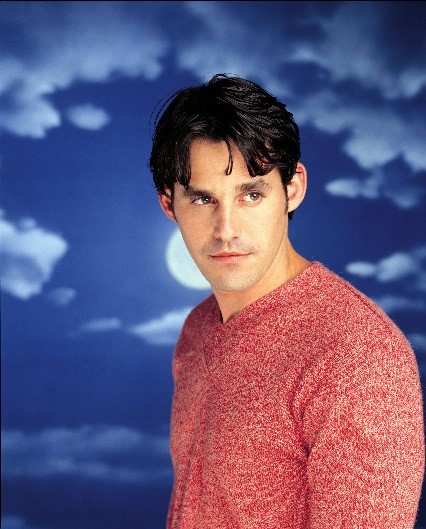 Nicholas Brendon is best known to audiences as the sardonic Xander Harris on "Buffy the Vampire Slayer," a role he played for the seven-year run of the show. He's currently recurring as FBI technical analyst Kevin Lynch on the hit CBS series "Criminal Minds," was recently featured in a four-episode arc on the ABC drama "Private Practice," and also starred in the Fox comedy "Kitchen Confidential."

His film credits include "Big Gay Love" and "Morningside Monster"; cult favorite "Psycho Beach Party"; "My Neighbor's Secret" for Lifetime; "A Golden Christmas" for ION; and "Celeste in the City" and "Relative Chaos" for ABC Family.

He has also appeared in a number of Los Angeles-based theater productions, including two consecutive, often sold-out runs in the one-man show "The Santaland Diaries." Offscreen, the Los Angeles native enjoys quality time with his loved ones, Dodger games, writing and cooking.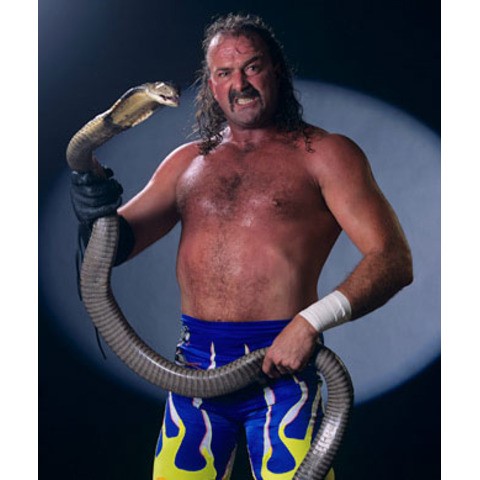 WWE Hall of Fame Jake 'the Snake' Roberts is an American semi-retired professional wrestler who wrestled in the World Wrestling Federation, now known as the WWE, National Wrestling Alliance, World Championship Wrestling and Mexico-based Asistencia Asesoria y Administracion.

Roberts, throughout his career, is known for his forceful and intellectual promos of dark personality, his wide-ranging use of psychology in his matches and his use of the DDT finishing move, which was named the 'coolest' maneuver of all time by WWE. His DDT finishing move is still one of the most brutal finishers ever unleashed on a wrestler. He carried snakes into the ring, most famously a python named Damien.

The son of noted grappler Grizzly Smith, Roberts was born into a sports-entertainment family. Eager to follow in his father's footsteps, Roberts began competing in the early '70s, making a name for himself in promotions throughout the South. In 1983, he tasted success for the first time, winning the NWA World Television Championship while wrestling with Georgia Championship Wrestling.

Roberts then took his talent, and his patented DDT finisher to the pinnacle of entertainment, WWE, arriving at the promotion in 1986. Right out of the gate, the Snake sought to make a name for himself, targeting fan favorite Ricky "The Dragon" Steamboat. He made his intentions known when he savagely DDT'd Steamboat onto a concrete floor, putting him in the hospital for weeks.

As time wore on, Roberts soon became a fan favorite, thanks in part to his memorable rivalries with the Honky Tonk Man, the Million Dollar Man and Andre the Giant. WWE Universe fans from that generation will never forget the Giant's paralyzing fear of Jake's pet python, Damien.

In the early 90s, after a series of bizarre skirmishes with the likes of Earthquake and Randy Savage, and Rick "The Model" Martel, with whom he faced off against in a Blindfold Match at WrestleMania VII. In 1992, after six extraordinary years, Roberts and WWE parted company and the Snake spent four years competing in WCW and other smaller promotions.

Four years later, he returned to WWE and faced Stone Cold at the 1996 King of the Ring. Roberts came up short in the bout but had a role in the creation of WWE history when Stone Cold mocked Roberts's perpetual quoting of the Bible verse "John 3:16," by barking "Austin 3:16 says 'I just whooped you're a$$!'" In that moment, a catchphrase was born and a legend was launched.

Following that historic event, Jake's appearances in WWE have been sporadic but memorable, including a 2005 appearance on Raw when he confronted a young Randy Orton prior to The Viper's WrestleMania match against the Undertaker. Later that year, he worked with the company to produce the tell-all DVD Pick Your Poison, which offered a no-holds-barred look at his tumultuous career.

Whether competing in the ring, or burrowing into the psyches of his opponents, Jake "The Snake" Roberts will go down in the annals of WWE history as one of the most cunning and lethal Superstars ever to step between the ropes. The reptilian warrior ultimately slithered into the WWE Hall of Fame on April 6, 2014.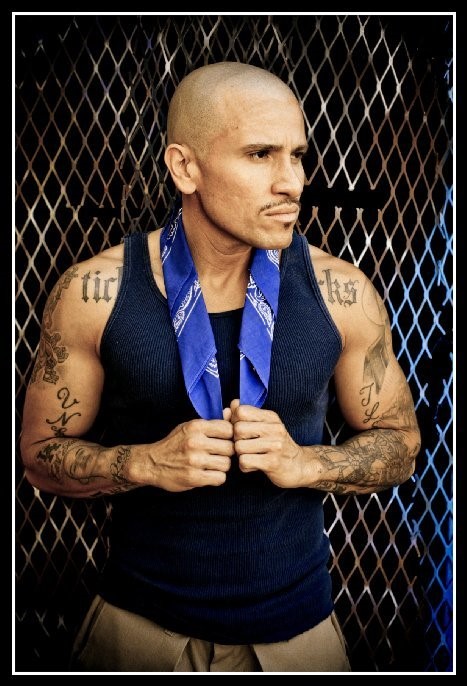 Cesar Garcia is best known for acting in 'Breaking Bad' and 'Fast & Furious 4.' Cesar grew up in East Los Angeles, California in a strong Mexican American community. He was raised by his single mother Mona.

Growing up, he was underprivileged and didn't have many resources. Not having or knowing his biological father led him to look up to local gang members as role models.

The desire to belong and lack of direction led him to associate with local gang members and people 10 years older than him, which brought trouble into his life. Garcia felt there was nothing left to do but die in the streets or spend the rest of his life in a jail cell like most of his closest friends, including his younger brother Roy who died at the age of 19.

Acting was not an option as a career, but he accidently came across it and took the opportunity. He's been acting for 8 years now.

Cesar has starred in television shows such as "Breaking Bad," "Criminal Minds," "Weeds," "Strong Medicine," "Warren the Ape," "Chuck," "Eagle Heart, and "The Shield and Hollywood Heights," Movies include "Fast And Furious 4," "Harsh Times and Drive," and independent films like "Down For Life" amongst many others. Cesar also co-wrote and produced a short film "Chuco" and is now writing and developing other projects.

Garcia tells his story as a tool to inspire inner city kids by visiting schools, juvenile facilities and drug/gang intervention programs. He also plans on building his own production and looks forward to produce his autobiography on the big screen.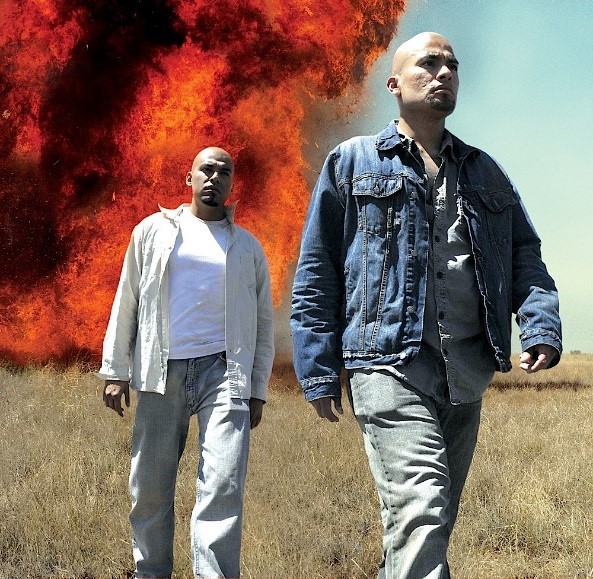 Twin brothers Daniel and Luis Moncada are bald, muscular and covered in tattoos, giving them the appearance of tough gang members for shows like 'Breaking Bad' and 'Southland."

Daniel and Luis were born in Honduras but raised in the high crime areas near Hollywood and Echo Park. The two brothers engaged in gang street crimes that eventually landed Luis behind bars for driving a stolen vehicle, according to the Los Angeles Times.

His time in prison was an eye opener that led him on a new direction of a better life for himself and his brother. Luis met a parole officer while serving his sentence who eventually became his wife. After settling down, Luis and his brother Daniel moved to Studio City, away from their rough neighborhoods.

Luis used his physical attributes to his advantage and became a security guard. While working on the set of the film 'El Padrino,' director Damian Chapa noticed his gang tattoo and offered him the role of Jennifer Tilly's bodyguard. Luis refused the part.

Manuel Jimenez, a talent agent who turns ex-gang members into actors, overheard the conversation and swayed Luis to accept the role. Luis signed onto Jimenez's agency, Suspect Entertainment. Luis then landed other film roles as a gang banger on 'Californication,' 'Lincoln Heights' and the feature film 'The Fast and the Furious.'

Luis auditioned for a role in 'Breaking Bad,' but the creators asked his brother Daniel to audition as well since they were looking for the part of 'The Cousins,' two brutal Mexican drug cartels. On their spare time, Luis is a motivational speaker at schools, prison camps and youth programs, and Daniel trains boxing and Muay Thai in Pacoima, CA.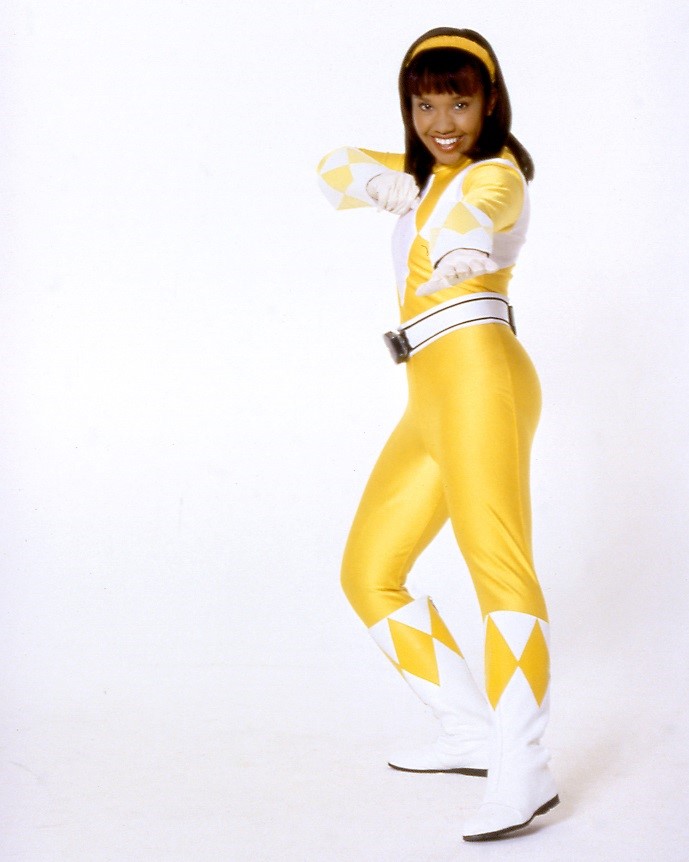 Karan Ashley has had a career as an actress, singer, TV host, radio show host, reality star, writer and TV and film producer. Karan Ashley is currently working on her web series Uncensored Talk and is pitching Grow Up Already, a sitcom she created.

She began her entertainment career as a child singer in the girl group KRUSH. They were signed to Perspective, A&M Records and had their first single, "Let's Get Together" on the Mo Money soundtrack. They worked under the world famous Jimmy Jam and Terry Lewis. With the group they earned a platinum record and had a hit dance song, Let's Get Together (So Groovy Now.)

After 5 years in KRUSH, her big break came when she went to an open call audition and beat out over 10 thousand hopefuls and landed the lead role of Aisha the Yellow Power Ranger on the #1 kids show in America, Mighty Morphin' Power Rangers. She was able to do over 80 episodes and star in the hit movie "Power Rangers the Movie" that was released by 20th Century Fox.

Not stopping there she has pound the pavement for years and has been on many different TV shows and films with lead or recurring characters in, Hangin' with Mr. Cooper, The Steve Harvey Show, One on One, The Parkers, Kenan & Kel, Chat Room, Taylor's Wall, Wicked Weekend, Jazz Scene, The Encounter and many other projects. She has worked with many successful companies such as MTV, BET, ABC, Nickelodeon, Disney, The WB, 20th Century Fox, Asiatic Productions and formed her own production company Kash Pictures and Entertainment.

Facebook: @officialkaranashley
Instagram: @officialkaranashley
Twitter: @KaranAshley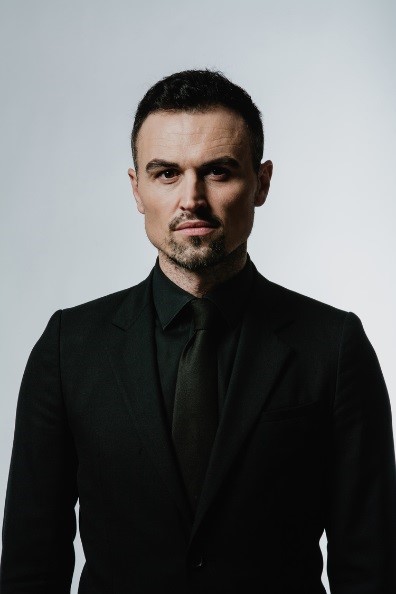 Paul Amos is best known for his recurring characters Dr.Roberts in Murdoch Mysteries and Vex in the Showcase/Syfy hit 'Lost Girl.' He is the voice of lead role Jacob Frye in Ubisoft's Assassin's Creed: Syndicate.

Amos is an actor from Wales, UK and studied acting at the National Youth Theatre and the London Academy of Music and Dramatic Art (LAMDA) in London, England. After leaving LAMDA, he worked with several prestigious theatre companies including the Royal Shakespeare Company and the National Theatre.

In Canada, Amos spent a couple of years with the Stratford Festival of Canada, which he developed a resume of TV credits. He's worked on several projects including Combat Hospital, Warehouse 13, Degrassi goes to Hollywood, Mudpit, She's the Mayor, Casualty (BBC), several indie features including Nexus, Long Gone Day, Bastards and Sex After Kids, and the animated web series adaptation of Captain Canuck.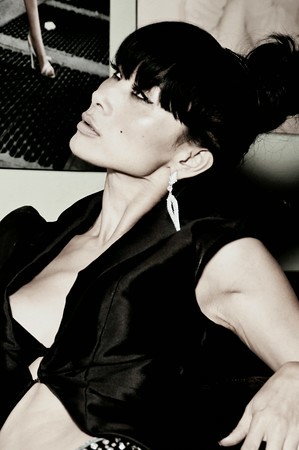 Bai Ling is a Chinese-American actress known for her work in films such as The Crow, Red Corner, Crank: High Voltage, Three... Extremes, Wild Wild West, Anna and the King and Southland Tales, as well as TV shows including Entourage and Lost.

Bai acting career started in China, appearing in several Chinese feature films until 1991 when she moved to the United States where she appeared in a number of American films and television shows.

Bai's first major American film role was in 'The Crow,' where she played the half-sister and lover of the main villain, Top Dollar. In 1997, she played the lead female role, opposite Richard Gere, in the American film 'Red Corner.'

For her role in 'Red Corner,' she received the National Board of Review Freedom for Breakthrough Female Performance and the San Diego Film Critics Society Award for Best Actress. The film was critical of human rights abuse in China, and as a result, Bai Ling's Chinese citizenship was revoked. She later became a U.S. citizen.

Bai was named one of People's 50 Most Beautiful People in the World. She's acted in movies such as 'Anna and the King,' 'Star Wars: Episode III – Revenge of the Sith,' 'A Beautiful Life,' 'Wild Wild West,' 'The Gauntlet,' and more. Television shows include 'Entourage,' 'Lost,' and others. She became better known for her red carpet appearances and outrageous fashions.

She's earned various awards for Best Actress, Best Supporting Actress and other categories at the Asians On Film Festival, Chinese Film Media Awards, Golden Apple Awards, Hong Kong Film Awards, and the Los Angeles Cinema Festival of Hollywood, US to name a few.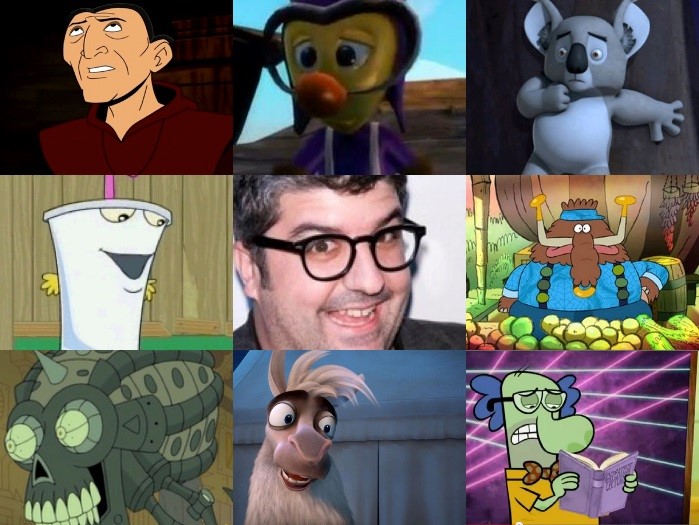 Dana Snyder is an American stand-up comedian, actor, and producer, but is most notably known as a voice actor for Master Shake on Aqua Teen Hunger Force and Granny Cuyler on Squidbillies. He currently plays Dr. Colosso on Nickelodeon's comedy 'The Thundermans' as well as Graballa the Hutt on the Disney XD animated series' Lego Star Wars: The Freemaker Adventures.'

He voices Leonard the Koala in The Penguins of Madagascar and plays a teacher named Mr. Baldwin on the Disney series Fish Hooks. He played Alistair in Open Season three. Snyder provided the voices of Sam as well as Cold Fusion Reactor Dad on the web series Suicide by Side. He narrated the Adult Swim web series Sipes Stories that he co-produced with Andy Sipes.

He has starred on Adventure Time as the Ancient Sleeping Magi of Life Giving from the episode Little Dude in the fifth season. He played the voice of Belcitane within the White Knight Chronicles, and the White Knight Chronicles II. He also shows up in the web series "Bravest Warriors" in season 2 episode 6.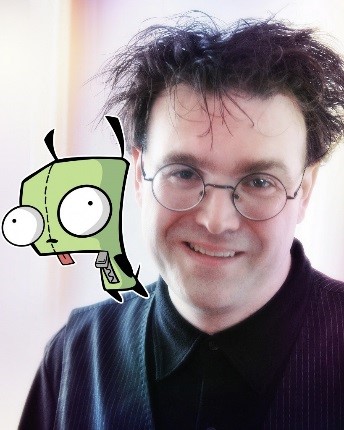 Rikki Simons is an American voice actor, writer, graphic novelist, and artist, best known as the voice of GIR in the Nickelodeon animated series, Invader Zim. Simons also co-created and wrote the Robotech: Clone comic series. In 2017, Simons voiced his first non-Invader Zim role as the Red Trollblin and some incidential Kotassian characters in the Cartoon Network series, Mighty Magiswords created by Jhonen Vasquez fan, Kyle A. Carrozza.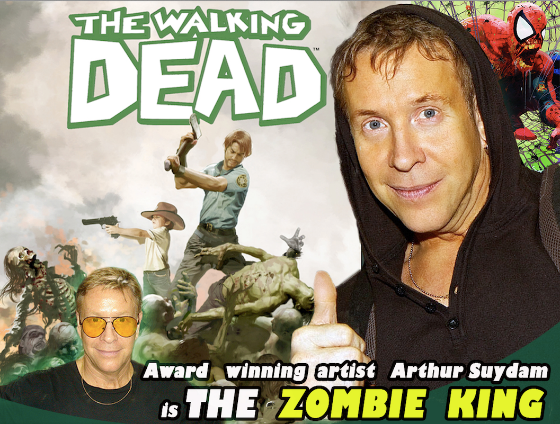 Sunday Exclusive for Fans 14 and under
'Zombie King' Arthur Suydam To Sketch Free For Kids on Sunday

Zombies are all the rage, and at the top of anyone's list of zombie artists is Arthur Suydam, who will treat fans to his own take on the phenomenon at our show!

He's not called "The Zombie King" for nothing, and the award-winning celebrity artist will show off some of the amazing talent which has landed him covers on dozens of titles like "Marvel Zombies." The Spike TV and Scream Award winner is a huge favorite at shows world wide.

And as a special treat, Suydam will make a free sketch for the first 150 kids ages 14 and under to visit Suydam's booth on Sunday until closing.

Suydam's popular covers have graced the covers of The Walking Dead, Marvel Zombies, Deadpool, Merc with a Mouth, Dead Days, The Misfits Devil's Rain, Land of the Dead, Batman, Wolverine, X-men, Ghost Rider, Thor, Spider Girl and many more. In 2008 Marvel released an exclusive hard cover tribute to the works of this unique artist entitled Marvel Zombies, The Covers dedicated to Suydam's ground-breaking work. Additional recent works include, Army of Darkness, Savage Tales, Red Sonja and the smash hit Army of Darkness vs. Marvel Zombies, Batman vs. Predator, Conan the Barbarian, Tarzan and House of Secrets, and The Tick.

And as a special treat, Suydam will make a free sketch for the first 150 kids ages 14 and under to visit Suydam's booth on Sunday until closing.

###