La Oreja de Van Gogh ::
Date: Wednesday May 03, 2017
Time: 8:00 PM



Spanish Pop Band
La Oreja de Van Gogh
To Rock LEA Stage
Wednesday, May 3, 2017
Doors Open at 7:00 pm
Show Starts at 8:00 pm
Club Annex


FOR IMMEDIATE RELEASE: Monday, December 19, 2016

LAREDO, TEXAS – Inside the Laredo Energy Arena's Club Annex, pop rock fans can enjoy the live performance of internationally famed band La Oreja de Van Gogh on Wednesday, May 3rd, 2017.

"This band from Spain has a career span of 20 years, and we are excited that La Oreja de Van Gogh will bring their poetic songs in both lyrics and music to Laredo," said Xavier Villalon, General Manager of the SMG - Managed Laredo Energy Arena.


TICKETS ON SALE FRIDAY, DECEMBER 23 AT 10AM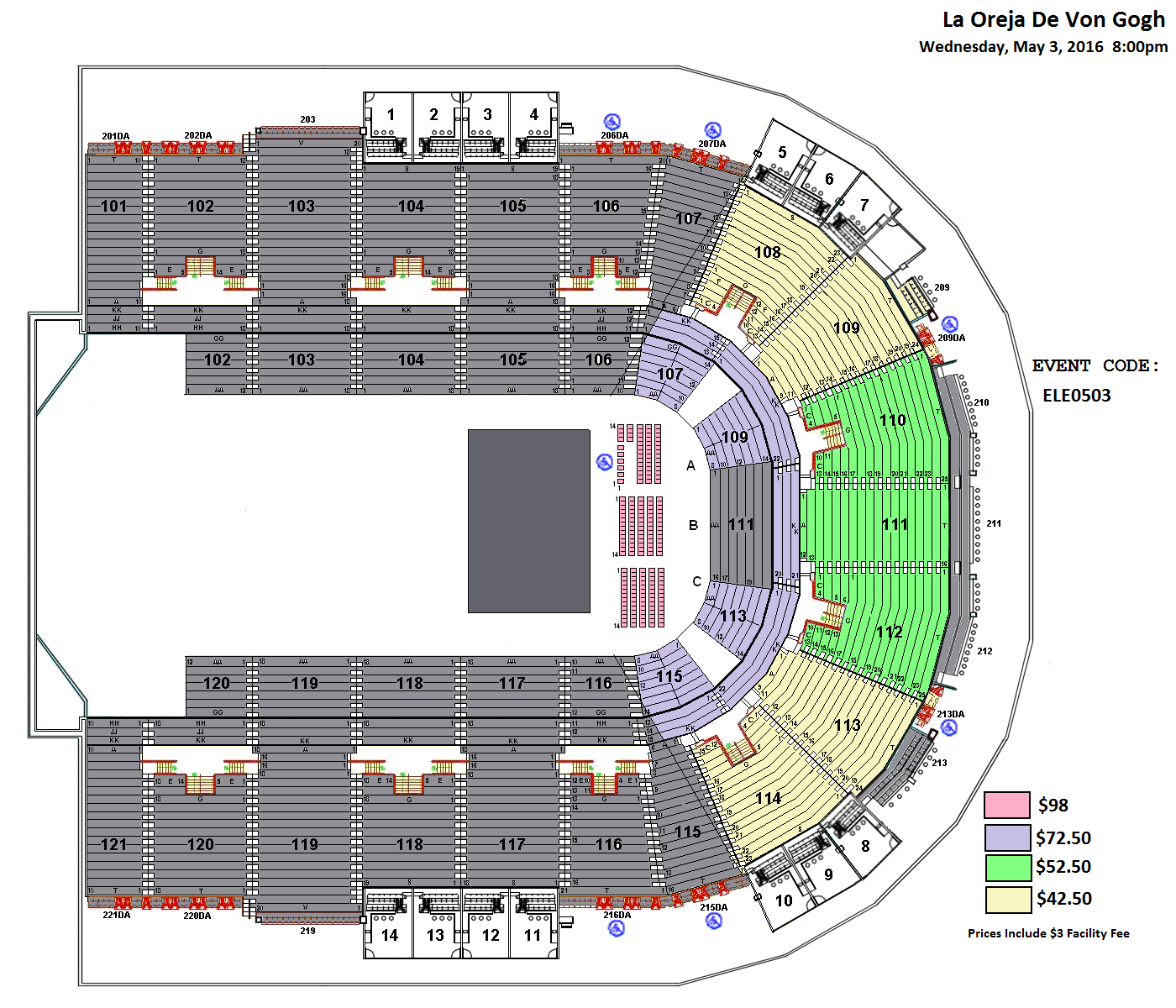 Ticket Prices: $98 / $72.50 / $52.50 / $42.50
(Facility Fee Included)
TICKETS AVAILABLE AT THE LEA BOX OFFICE, TICKETMASTER.COM
OR CHARGE BY PHONE AT 800-745-3000.

It's been two decades, seven albums and thousands of emotions since five friends from San Sebastian, Spain took time from their college studies to create their first songs in a rehearsal room.

In 1996, guitarist Pablo Benegas, bassist Alvaro Fuentes, keyboardist Xabi San Martin and drummer Haritz Garde met at a local university and formed La Oreja de Van Gogh (LOVG). The name of the band is referenced to painter Vincent van Gogh who is known for cutting off his own ear lobe. They covered songs from U2, Pearl Jam and Nirvana.

Subsequently, vocalist Amaia Montero joined the band. They rose to fame after they won a local pop-rock festival, earning them the opportunity to record songs. San Martin, Benegas and Montero serve as the primary songwriters for the band.

The uncertain journey would become an exhilarating global success. They led the way to some of the most emblematic compositions of Spanish pop, a gallery of awards like no other artist in the country can dream of and the title of a well-known nationwide band with major sales of the twenty-first century.

LOGV has won numerous awards since their first released album. They've received a Latin Grammy for Best Pop Album in 2016, MTV International Award for Best Spanish Artist in 2001, MTV Latin Award for Best Group in 2004, two Ondas Awards in 1998 and 2003, an Amigo Award in 1999 and many more.These recognitions accredit LOVG as the capital artist in the Spanish and Latin American pop scene that endorse the countless number one spots on the music charts with more than 50 platinum and gold albums.

LOVG's twenty year career fulfills their seven studio album, El Planeta Imaginario, in which fans can find a collection of songs inscribed in the history of pop sung in Spanish and recorded in the memory of the public of Spain and Latin America.

LOVG has toured half-way across the world in countries such as Spain, the United States, Chile, Argentina, Uruguay, Mexico, Puerto Rico, El Salvador, Peru, Panama, Ecuador, Colombia, Guatemala, Venezuela, Dominican Republic, El Salvador, Nicaragua, Panama and France.

Though they weren't strangers to success, their third album in 2003, Lo Que Te Conté Mientras Te Hacías la Dormida, sold impressively in the Americas with over 100,000 copies sold in the United States alone.

Don't miss La Oreja de Van Gogh at the LEA on Wednesday, May 3 2017 in our intimate setting, the Club Annex.

For additional information, call (956) 791-9192, visit learena.com, Like the LEA on Facebook and follow us on Twitter.

###