August 27, 2017
Gloria Trevi versus Alejandra Guzman ::
Date: Sunday August 27, 2017
Time: 8:00 PM


Gloria Trevi
y
Alejandra Guzman
la gira "Versus"
domingo 27 de agosto
Puertas: 7:00 p.m. | Show: 8:00 p.m.


PARA PUBLICACION INMEDIATA: viernes 27 de enero del 2017

LAREDO, TEXAS – A todavia varios meses de que se lleve acabo el histórico concierto del 3 de Junio en el Staples Center de Los Angeles, los más de 14,000 boletos ya están totalmente agotados. Será este icónico recinto el que marcará la historia de la música latina, con un frente a frente musical nunca antes visto: Gloria Trevi vs. Alejandra Guzman. La respuesta del público fue tan grande que las exponentes del rock pop mexicano confirmaron que la gira "VERSUS" visitará por lo menos 30 ciudades por la Unión Americana.

Las primeras ciudades en Estados Unidos confirmadas son Chicago, McAllen, Laredo y El Paso.
Boletos a la venta


Precios: $159 | $129 | $99.50 | $79.50 | $59.50
(tarifa de la instalación incluida)
(Otros Cargos Pueden Ser Aplicables)
Boletos disponibles en la taquilla del LEA, ticketmaster.com,
Y cargo por teléfono 1-800-745-3000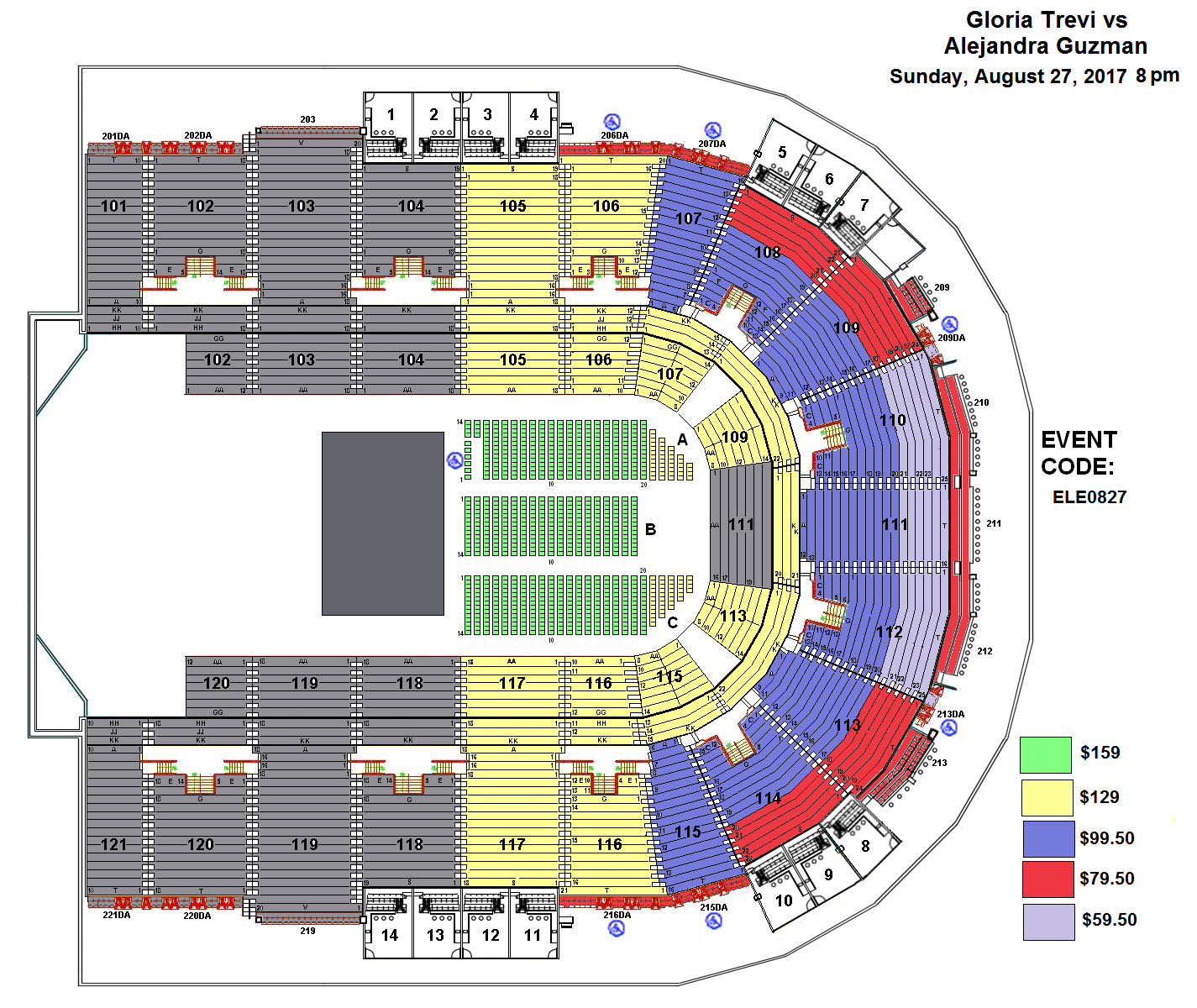 Alejandra Guzmán y Gloria Trevi, indudablemente, son dos de las artistas más legendarias de la música en español. A través de los años, generaciones enteras han sido influenciadas por la música, estilos, ideologías e interpretaciones de estos dos grandes iconos. La rivalidad entre ellas, atribuida principalmente por los medios de comunicación, ha sido motivo de innumerables historias y controversias.

Las dos han logrado consolidarse como las exponentes y creadoras del pop y rock mexicano más trascendentales y exitosas de todos los tiempos. Más de 60 millones de discos vendidos, más de 100 éxitos internacionales, más de 3000 conciertos, más de 600 reconocimientos, películas de cine y escándalos mediáticos sin precedentes son algunos de los logros que acumulan estos dos ídolos.


No se pierda a las divas en el LEA el domingo 27 de agosto. Para información adicional, llame al (956) 791-9192, visite learena.com, gusta el LEA en Facebook y síganos en Twitter.

###
Gloria Trevi
&
Alejandra Guzman
"Versus" Tour
Sunday, August 27
Doors at 7:00 p.m | Show at 8:00 p.m.

FOR IMMEDIATE RELEASE: Friday, January 27, 2017

LAREDO, TEXAS – More than 14,000 tickets were sold for the historic June 3rd concert set for the Staples Center in Los Angeles. This iconic venue marked the history of Latin music with a musical face-to-face never before seen: Gloria Trevi versus Alejandra Guzman. The response from the audience was so great that the promoters of Mexican pop rock confirmed that the "VERSUS" tour will visit at least 30 cities across the nation.

The first cities in the United States confirmed are Chicago, McAllen, Laredo and El Paso.

"We can't wait for what these famous Mexican Pop Divas have in store," said Xavier Villalon, General Manager of the SMG - Managed Laredo Energy Arena. "We are all familiar with their rivalry and can't wait for them to battle it out musically on the LEA stage."

Tickets on Sale



Ticket Prices: $159 | $129 | $99.50 | $79.50 | $59.50
(Facility Fee Included)
Tickets available at the LEA Box Office, Ticketmaster.com
or charge by phone at 1-800-745-3000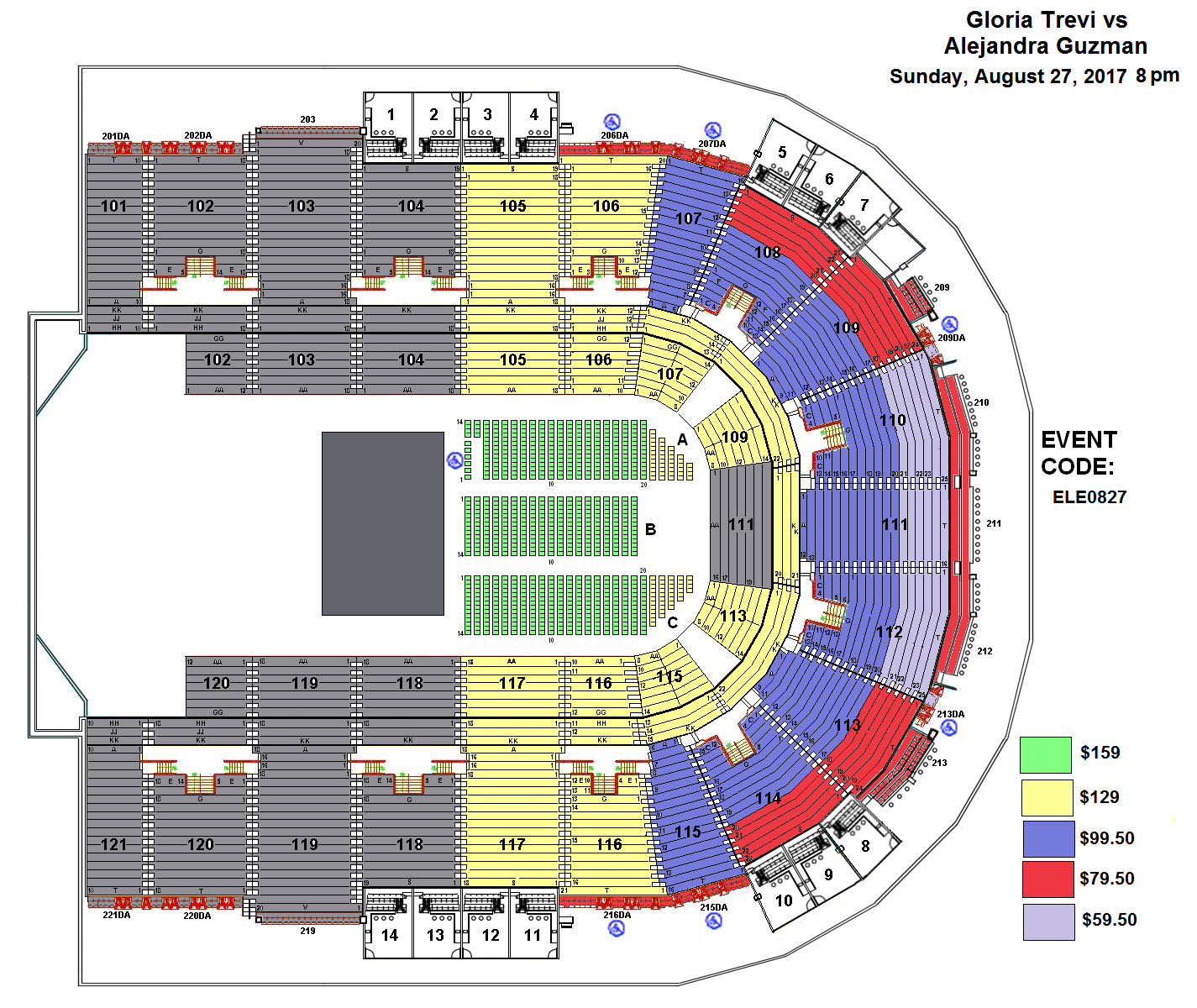 Alejandra Guzmán and Gloria Trevi, undoubtedly, are two of the most legendary artists of Spanish music. Over the years, generations have been influenced by their music, styles, ideologies and interpretations of these two great icons. The rivalry between them, attributed mainly by the media, has been the cause of countless stories and controversies.

The two have managed to merge themselves as the champions and creators of the most transcendent and successful Mexican pop and rock of all time. More than 60 million albums sold, more than 100 international hits, more than 3000 concerts, more than 600 recognitions, movies and unprecedented media scandals are some of the achievements that accumulate these two idols.

Do not miss these divas at the LEA on Sunday, August 27th. For additional information, call (956) 791-9192, visit learena.com, like the LEA on Facebook and follow us on Twitter.

###