March 10, 2017
Raymond Orta ::
Date: Friday March 10, 2017
Time: 8:00 PM



Comedian
Raymond Orta
Returns to the LEA on
Friday, March 10, 2017


FOR IMMEDIATE RELEASE: Wednesday, February 1, 2017

LAREDO, TX – One of Latino's funniest comedians, Raymond Orta, is back to bring the "comedy for your soul". He will have you laughing out of your seat and you might just break your wishbone. Enjoy his clean and R-rated material, voices and celebrity impersonations on Friday, March 10, 2017 at Club Annex located inside the Laredo Energy Arena. Doors open at 7:00 pm and show starts at 8:00 pm.

"Raymond Orta is popular nation-wide with a large fan base," said Xavier Villalon, General Manager of the SMG - Managed Laredo Energy Arena. "He's shared the stage with famous comedians like Rob Schneider, Cheech and Chong, Happy, and Flo Hernandez."


TICKETS ON SALE FRIDAY, February 3 AT 10AM


Ticket Prices: $35 | $25 | $20
(Facility Fee Included)
TICKETS AVAILABLE AT THE LEA BOX OFFICE, TICKETMASTER.COM
OR CHARGE BY PHONE AT 800-745-3000.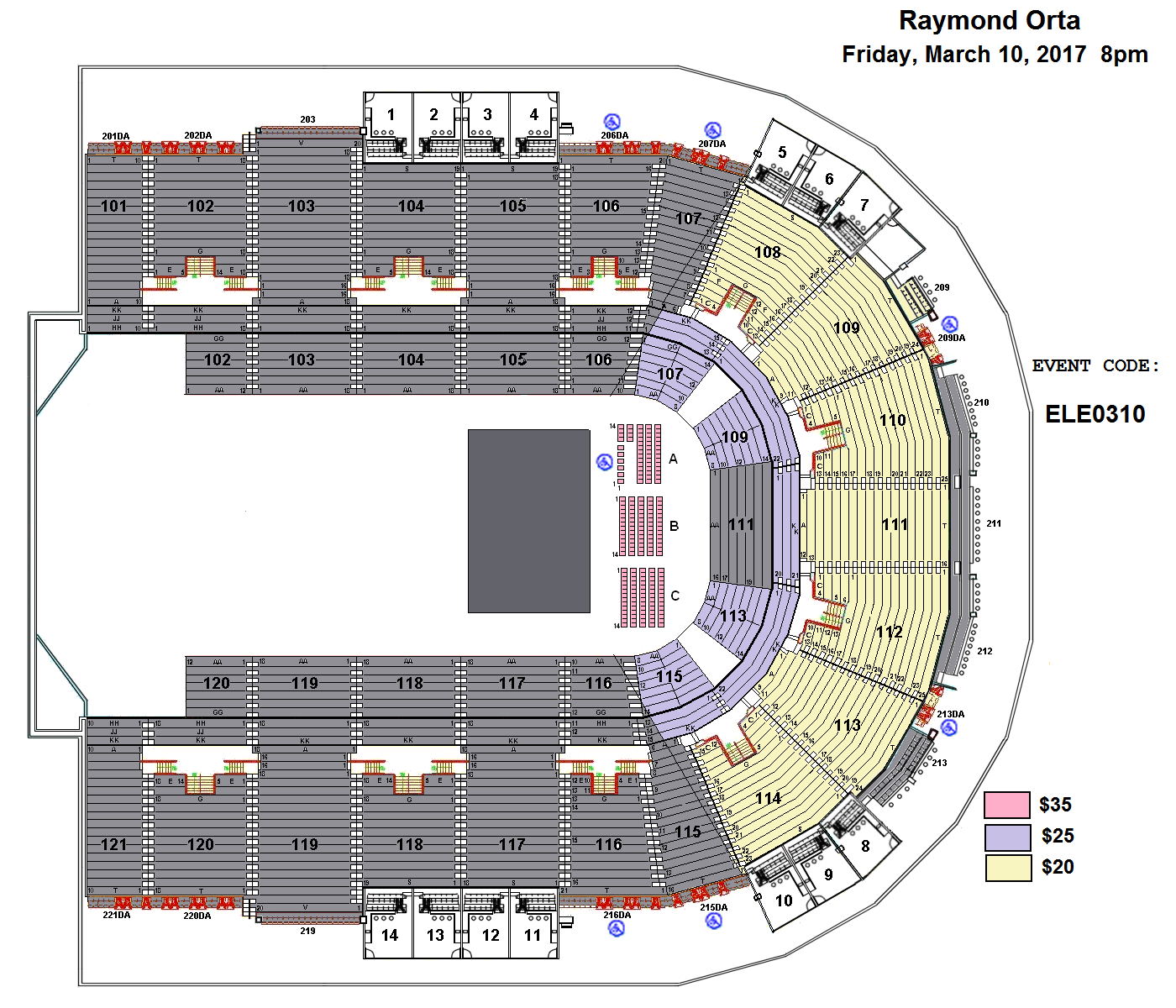 Biography

Raymond Orta has always had the energetic gift of making people laugh. He first took the stage wielding a microphone as a third grader participating in a talent show. Hearing the crowd's response, he knew that the art of Comedy was his life's calling.

Raymond Orta began pursuing a professional career in comedy at the age of 15 with a unique blend of Latino humor, impressions, stories about growing up in the barrio, being a step-father, and universal stories to entertain the masses complete with sound effects, voices, characters, visual effects and faces. He has hours of both clean and adult humor and is capable of performing multiple shows without duplicating jokes.

Raymond Orta has headlined across the country at Event Centers and in various venues and comedy clubs drawing massive crowds and entertaining groups as large as 10,000 plus at festivals every year.

Raymond Orta is Grammy considered for his latest album in 2012, El Comedian, which is now available for purchase through iTunes released by the Grammy Nominated El Gallinero Production Company. He has an immensely popular podcast called, The Raytard Nation, with a vast fan base who have dubbed themselves "The Raytards".

He also headlined The Clicka Comedy Tour with Rock and Roll James and special guests across the Rio Grande Valley and surrounding areas for 5 years. He has been seen on NBC's Last Comic Standing in 2010, commercials for the new Chevy Spark in 2012 and voice over work on numerous radio commercials for both English and Spanish markets due to his neutral accent.

Known as "The Man with a Thousand Voices" he worked on the successful Que Pasa 99.5 Clicka Morning Show as the voice of the old, wise and savvy "Plutarco" with Entravision Networks creating a fan base that spans the United States and into Canada. Please visit his website: http://raymondisfunny.com/

Raymond plans to continue fueling his comedic ambitions until he attains his ultimate goal of having his own HBO comedy special and one day having his face painted on the side of the water tower in La Joya, TX.

For more information, call (956) 791-9192, visit learena.com, Like the LEA on Facebook and following us on Twitter.

###