February 11, 2017
Pepe Aguilar ::
Date: Saturday February 11, 2017
Time: 8:30 PM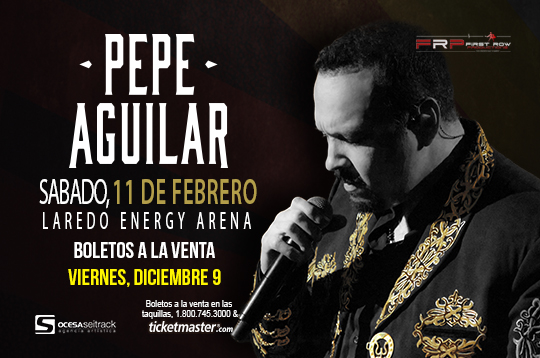 PEPE AGUILAR
SATURDAY, FEBRUARY 11, 2017
Doors Open at 7:30pm | Concert Starts at 8:30pm
AT THE LAREDO ENERGY ARENA
LAREDO, TEXAS


FOR IMMEDIATE RELEASE: Wednesday, December 7, 2016

LAREDO, TEXAS – Mexican super star Pepe Aguilar comes to the Laredo Energy Arena on Saturday, February 11, 2017 for a Pre-Valentine's Day Special Night!

"Pepe Aguilar returns to Laredo days before Valentine's Day," said Xavier Villalon, General Manager of the SMG - Managed Laredo Energy Arena. "Bring that special someone for a memorable night with this Grammy and Latin Grammy Award winning artist at the LEA."

Tickets on Sale Friday, December 9 at 10:00 a.m.



Ticket Prices: $125 |$92.50 | $79.50 | $59.50
(Facility Fee Included)
Tickets available at the LEA Box Office, Ticketmaster.com or charge by phone at 1-800-745-3000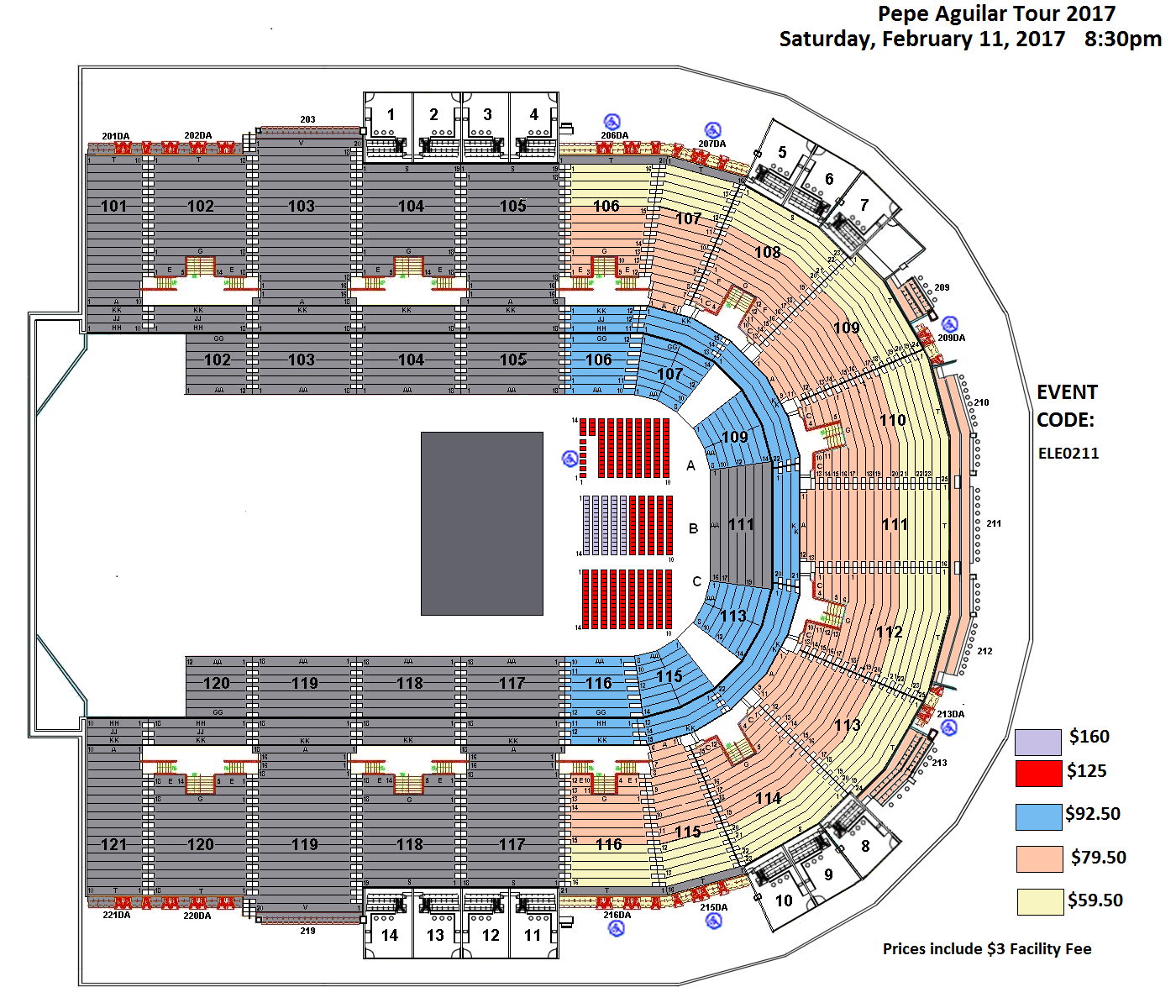 Son of Mexican icons Antonio Aguilar and Flor Silvestre, critics consider Pepe Aguilar "A real star of Latin music." Aguilar has placed Regional Mexican music firmly on the map across multiple markets. Creditor of an impressive number of awards, 24 albums (16 studio albums), more than 13 million records sold and an absolute credibility that includes 9 Grammys.

Aguilar's career has moved parallel with the evolution of the music industry over the past 25 years. The artist who has a star on the Hollywood Walk of Fame continues to occupy the most important positions on the Billboard charts while his fan base in the US and Latin America continues to grow.

Leader in the fusion of the most popular genres of Latin music, his most recent production "Pepe Aguilar: MTV Unplugged" was produced by Emmanuel "Meme" Del Real. The album features musical collaborations with Miguel Bose, Natalia Lafourcade, Saul Hernandez, La Marisoul (Santa Cecilia) Angela and Leonardo Aguilar among Others.

For more information, call (956) 791-9192, like us on Facebook, follow us on Twitter or visit learena.com.


###