APPLYING FOR MEDIA ACCESS
---
Media representatives can apply to cover most events at the Laredo Energy Arena. Please fill out the form below and submit your application. You will be notified a few days before the date of the event you are applying for. Only approved media will be granted media access. Please limit your media access requests to one reporter and one photographer per organization.
03/13/2013 11:15 AM
03/13/2013 11:15 AM
-
Club Annex at the Laredo Energy Arena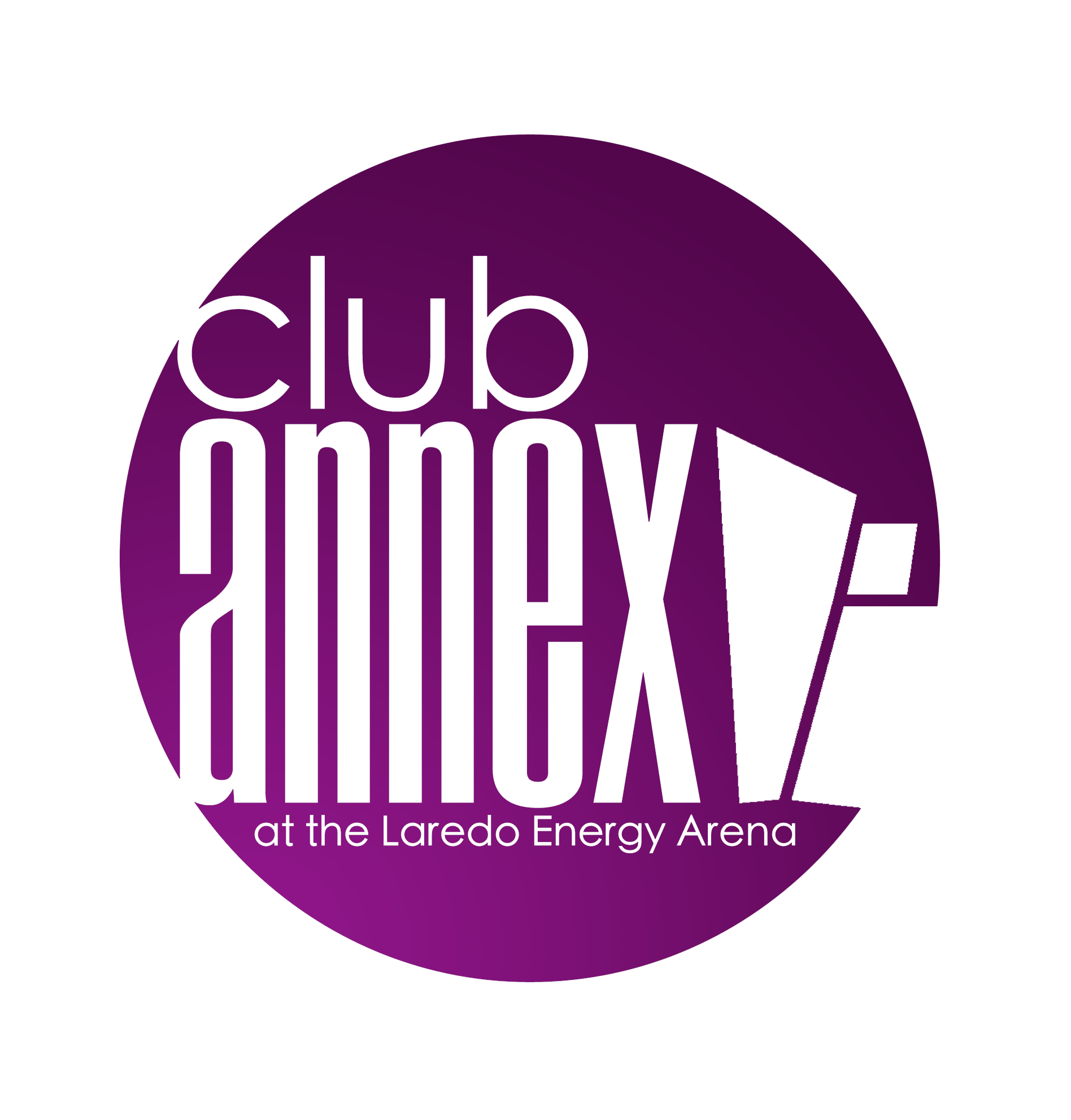 The all new Club Annex at the Laredo Energy Arena is the newest nightlife hangout with an exceptional bar staff and unequalled live music acts. The SouthBound Music Festival with Kinky and special guests the Limousines will be the first group to perform at this club-style format within the arena on Wednesday, March 13. Spansih Pop sensation Sentidos Opuestos will then take over on Saturday, March 23.
"This intimate club atmosphere is perfect for smaller scaled shows. Laredoans can now enjoy great live music and concerts at our state-of-the-art venue but with much more dance and walking room, equipped with lounge sofas and table seating," said Xavier Villalon, general manager for the SMG-managed Laredo Energy Arena.

You can view upcoming events and booking information either by logging on to www.learena.com and hovering over the Events/Tickets tab and clicking on Club Annex, or by clicking on the Club Annex ad on the right-hand side of our Web site. You can also access it directly by typing in www.learena.com/events/clubannex.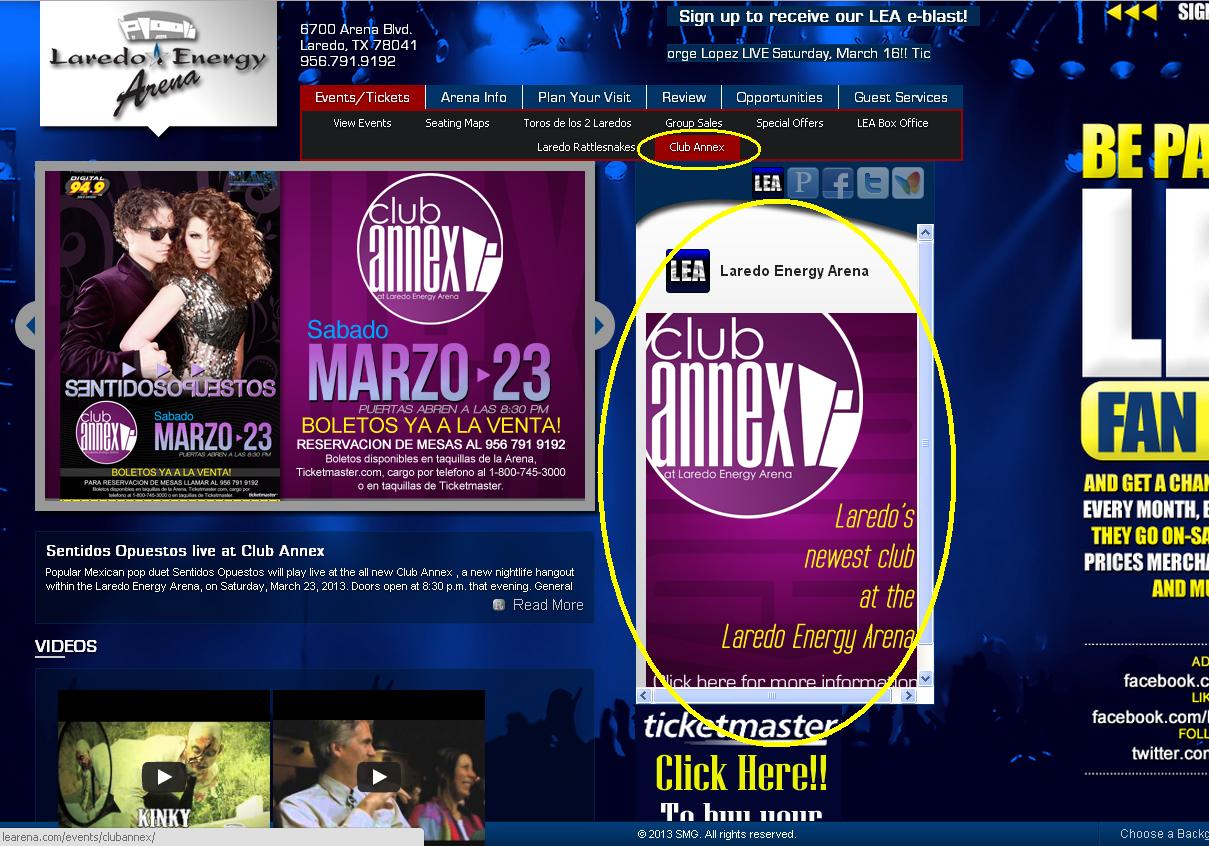 A screenshot of the learena.com homepage shows where you can click to access information about the all new Club Annex.
Keep posted on our Web site and social media pages for updates on new shows at Club Annex!

About SMG
Since 1977, SMG has provided management services to more than 220 public assembly facilities including arenas, stadiums, theatres and performing arts centers, equestrian facilities and convention, congress and exhibition centers. With facilities across the globe, SMG manages more than 11 million square feet (1.1 million square meters) of exhibition space. As the recognized global industry leader, SMG provides construction and design consulting, pre-opening services, venue management, sales, marketing, event booking, and programming. SMG also offers food and beverage operations through an in house catering company, Savor, currently servicing more than 100 accounts worldwide. For more information, visit www.smgworld.com.