On-site Food and Beverage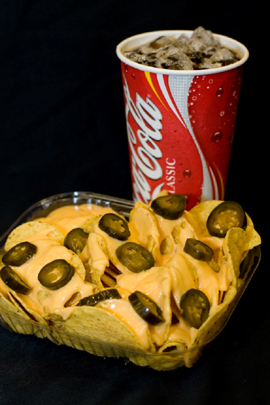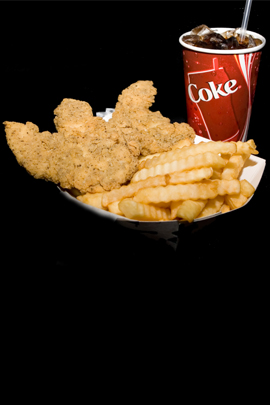 Food and Beverage
The Laredo Energy Arena's Food and Beverage department ensures that only the finest quality food service is provided withthin the facility. This is accomplished by placing emphasis on freshness, quality, and customer service. In addition, the LEA pays particular attention to detail in the presentation of its service, making sure that its menu selections and decor incorporate the ambiance and flavor of each unique destination.

Food and beverage expertise ranges from elegantly catered events to thematic portable food carts and a wide variety of permanent concession stands designed to create a memorable experience for all of its patrons. The LEA retains exclusive rights over all food and beverage sold, distributed or consumed on the facility's premises. Outside food or beverage may not be brought onto grounds for distribution by exhibitors, or by patrons, unless specific, written permission is granted by the LEA's general manager.


The Laredo Energy Arena boasts a wide variety of food and beverage to please even the most discriminating palate. Below is a partial list of our featured vendors. Their specialties are complemented by our own concessions including delicious burgers, fries, pizza, hot dogs, frito pie, chicken tenders, popcorn, Coca-Cola products, several beer varieties (featuring Budweiser selections) and other concession favorites.

Candy Corner
Chick-fil-A
Cups & Corn
Igloo's Cantina Frozen Daiquries, Margaritas, and Coladas
Mr. Corn
Taco Palenque
Teocalli Tortas & More


The LEA's Chef brings his award-winning gourmet recipes to the LEA for all catered events ranging from small luncheons to extravagant galas. All catering on the premises is to be exclusively provided by the facility's food and beverage department. For more information, contact Robert Palacios at 956.523.7701 or by email at
rpalacios@learena.com
Calendar
◄
Aug 2014
►
1
2
3
4
5
6
7
8
9
10
11
12
13
14
15
16
17
18
19
20
21
22
23
24
25
26
27
28
29
30
31
Cirque Du Soleil Michael Jackson The Immortal World Tour**CANCELED

WWE Smackdown

Prince Royce: Soy El Mismo Tour

Rockin The Rio II fea Queensryche

Marco Antonio Solis

STFB Empty Bowls VIII

The Magical Music of Walt Disney Performed Live by The Laredo Phil

Foreigner

Juicy J is back.